An International Freight Forwarder That Comprehends Your Business Needs?

WE ARE HERE!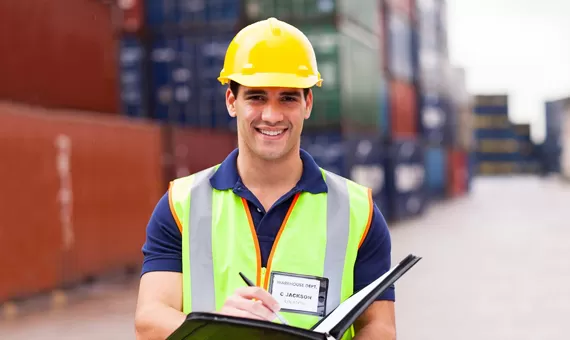 TOPS isn't just any other freight shipping company but a perfect combination of attractive pricing and fantastic service. We deliver you satisfaction by combining our two decades of experience and skills in shipping, logistics, and freight forwarding.
Wondering how do we do that?
Well, thanks to our team of experienced specialists who focus on seamlessly delivering end-to-end solutions to meet the complex and rapidly evolving supply chain needs of diverse businesses and verticals. As one of the fastest-growing international supply chain solutions providers, we offer integrated shipping services worldwide by air, sea, and land.
Explore Our Wide Range Of Logistics And Freight Forwarding Services
We focus on building an unbreakable, long-term association with you, leveraging a plethora of international expertise, global know-how, and a progressive mindset by rendering our exceptional services to you. We strive to keep our service quality intact and deliver you with the best.
Why Choose TOPS As Your Next Cargo Shipping Company?
Running on a strict budget? Know the freight shipping cost!
We know that loads of things run in your mind before approaching a cargo shipping company. So, we are here to clear all your doubts and queries about freight forwarding.
Have A Look At Some Of The Commonly Asked Questions To Us!
How extensive is your network?
We have a global presence and hence have a vast network and strong associations with trustworthy carriers, which helps us meet your demands and requirements.
Can you help me with custom clearance and insurance?
Of course, yes! We do provide aid in clearing customs and insurance. All you have to do is put the request for the same, and we shall take it ahead.
Can I get an instant quote?
As soon as you get in touch with us, we analyze and work on your requirements and get you an instant quote.
What are your freight shipping rates inclusive of?
We have a transparent pricing policy. Our quotes are not inclusive of additional taxes. However, we do not levy any hidden charges and provide you with a complete breakup of our cargo shipping rates.
What are the incidental charges that I should be prepared to pay?
Incidental charges depend on ports and type of shipments. You may incur terminal handling charges, release fees, or doorstep delivery charges.
Do I need to pack my own cargo?
We have a choice here. You can pack your cargo yourself or just leave that to our experts.
Can I track my cargo?
Yes. You can track your cargo at your convenience. However, we send you timely updates on the progress or status of your shipment.
I Love

TopUniverse

is a Global Supplier of Transport and logistics Solutions.
0
Offices Located Worldwide
0
Tons of Goods Transported
If You Have Anything That Is Still Unanswered, Require An International Freight Quote, Or Want Us To Help You With Freight Forwarding,

Contact Us!
Learn More About Our Worldwide Presence and Popular Shipping Routes
Now ship to any country or multiple facilities from anywhere in the world with TopUniverse
Learn More About Our Worldwide Presence and Popular Shipping Routes
Now ship to any country or multiple facilities from anywhere in the world with TopUniverse